All you need to know about our Stratford Worship Gathering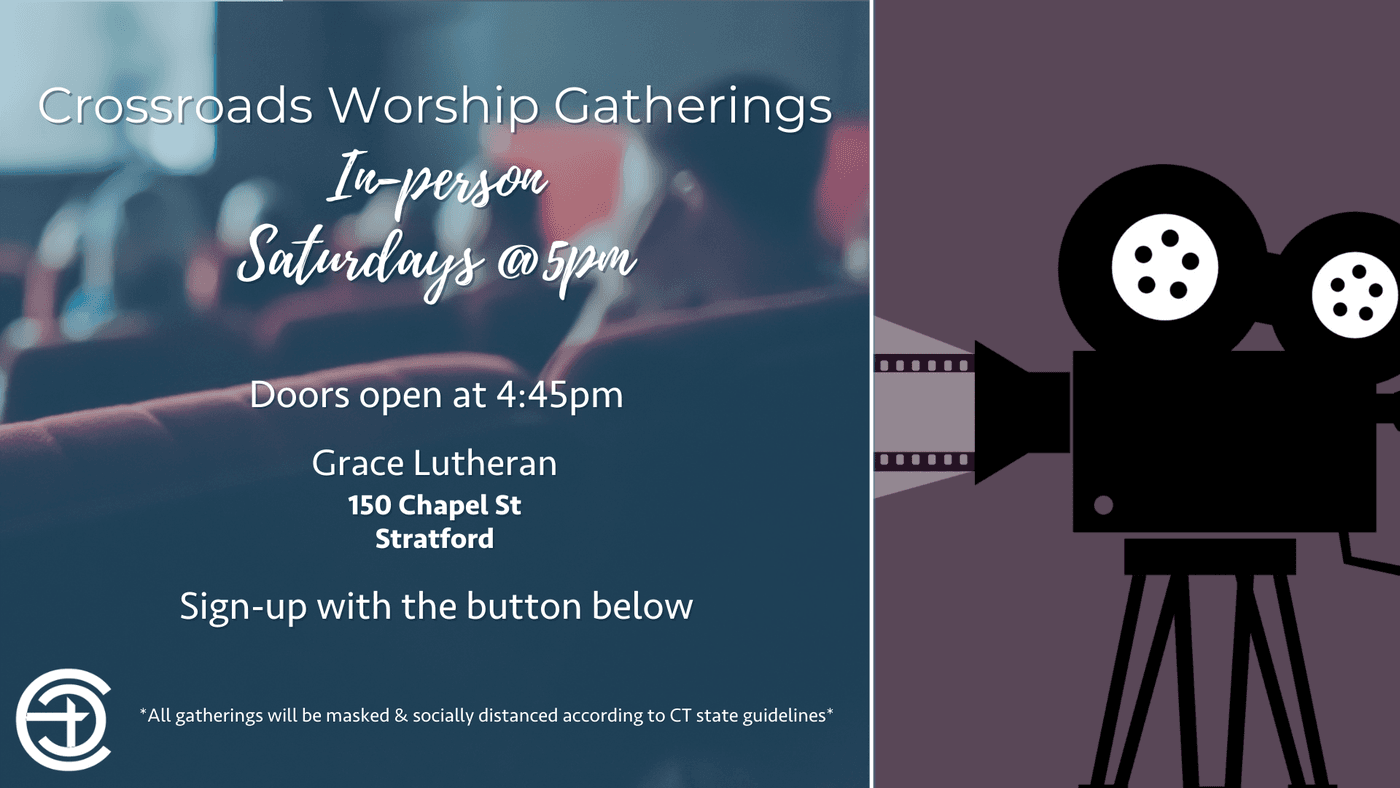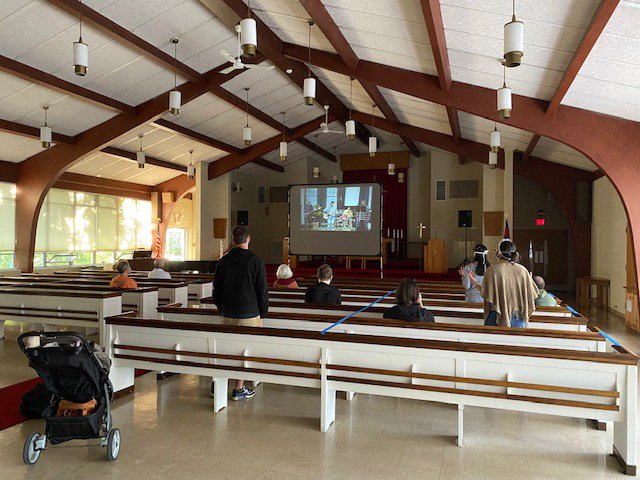 Our in-person Stratford Worship Gathering will be held in the sanctuary of Grace Lutheran Church, 150 Chapel St, Stratford.
Service will be at 5pm on Saturday evenings, with doors open at 4:45pm.
We will be viewing the weekly worship service together on the big screen.
In order to keep everyone safe please read the following instructions and waiver then complete the sign-up. By signing up to attend this event you are agreeing to abide by our event guidelines. Thank you.
Attendance is limited to 45 people (including volunteers)
Everyone must wear a mask and be socially distanced at ALL times - parents discretion for children under 5 yrs.
Ushers will direct family groups to a seat.
This agreement releases Crossroads Community Church from all liability relating to injuries or sickness that may occur during voluntary activity. By registering I/we agree to hold Crossroads Community Church entirely free from any liability, including financial responsibility for injuries/sickness incurred, regardless of whether injuries are caused by negligence. I/we also acknowledge the risks involved in this activity. I/we affirm that I/we am participating voluntarily.
Additionally, I/we do not have any conditions that will increase my/our likelihood of experiencing injuries/sickness while engaging in this activity. I/we understand that if I/we do have any underlying health conditions I/we are at a higher risk by participating in this event.
I/we have no current symptoms (Fever, Cough, Shortness Of Breath, Congestion, Runny Nose, Sore Throat, Rash, Etc.)
I/we have no recent hospitalizations.
I/we have not, to my knowledge, been in contact with anyone who has Coronavirus or displayed symptoms of Coronavirus.
I/we have not traveled to or from any Coronavirus hotspot areas within the last two weeks.
If you need to cancel your registration please use the CANCEL button that is in your confirmation email.